Stretch marks
One of the most delicate treatments in aesthetic medicine.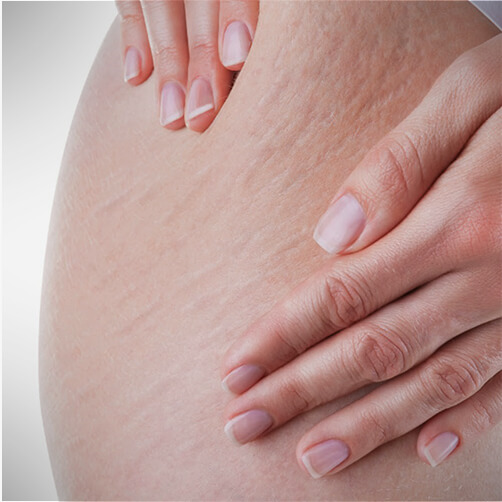 We must distinguish recent stretch marks, instead of old stretch marks and red coloration, rather white coloration. The recent stretch marks are more easily treatable. However, in both types of stretch marks, the total disappearance is not currently technically possible. Treatment of mitigating these stretch marks therefore requires a combination of techniques such as radiofrequency, mesotherapy / microneedling (use of microneedles), LEDs and peeling. It generally requires 8-12 sessions to start noticing results, especially for recent stretch marks.
Need information? Do you make an appointment?
Contact us via our form or directly by phone. We will respond as soon as possible.
Office Doctor Patrice Piquemal
13 rue Gambetta
83990 St Tropez
Var, France
Desk : +33 (0)4 94 54 89 04
Cell : +33 (0)6 19 51 08 12
To park in Saint-Tropez: Citadel Avenue, Paul Signac Avenue.
Docteur patrice piquemal
13 Rue Gambetta, 83990 Saint-Tropez
Copyright © 2015 – Doctor Patrice Piquemal
Find us on : 

Instagram
Graphic artist : Jimmy Phan – Webdesigner : Camel Design