PRP, Platelets-rich Plasma*
If you want to treat your sagging skin, the quality of your skin, or to treat hair loss with natural products, you will be very interested by this procedure.
Indeed this Medecine of new generation are using your blood and especially your Platelets which are rich in growth factors. By this way, each skin cell will be stimulate and will produce new collagen.
Regenerate you by yourself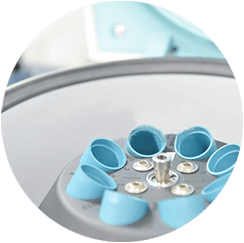 It mades for women or men, in any season. You have two main indications :
Skin rejuvenation (face, neck, decolletage, hands) :
Lightening improvment
Decreasing little wrinkles,
Treating dark circles.
Treating hair loss (alopecia) :
Stopping hair loss
Increasing the hair volume,
Regrowing in function of the case,
Preparing hair graft

PRP means Platelet-Rich Plasma where you can find Growth Factors (GF).
These GF will :
stimulate every skin cell,
increase the production of collagen, elastin fibers and stem cells.
PRP injection provides a new way for regenerating your skin, just by using your own blood (autologous plasma). That's why we can't find any reaction later after PRP injections.

It's very simple :
in the office, we take your blood like a blood test,
Quality of sampling assessment by screening the number of platelets,
Sampling centrifugation for having PRP
New assessment for appreciate the quality of this blood centrifuged,
PRP injection by mésotherapy or sub cutaneous injections
The number and frequency of sessions will be discussed during the first consultation.

It stays simple :
•  No recovery time
•  Redness skin during few hours
•  Bruising (potentially)
*PRP, Platelets-rich Plasma: only allowed abroad.
Need information? Do you make an appointment?
Contact us via our form or directly by phone. We will respond as soon as possible.
Office Doctor Patrice Piquemal
13 rue Gambetta
83990 St Tropez
Var, France
Desk : +33 (0)4 94 54 89 04
Cell : +33 (0)6 19 51 08 12
To park in Saint-Tropez: Citadel Avenue, Paul Signac Avenue.
Docteur patrice piquemal
13 Rue Gambetta, 83990 Saint-Tropez
Copyright © 2015 – Doctor Patrice Piquemal
Find us on : 

Instagram
Graphic artist : Jimmy Phan – Webdesigner : Camel Design