Hands
The hands are an essential part in Aesthetic Medicine and our aim is directed at both men and women.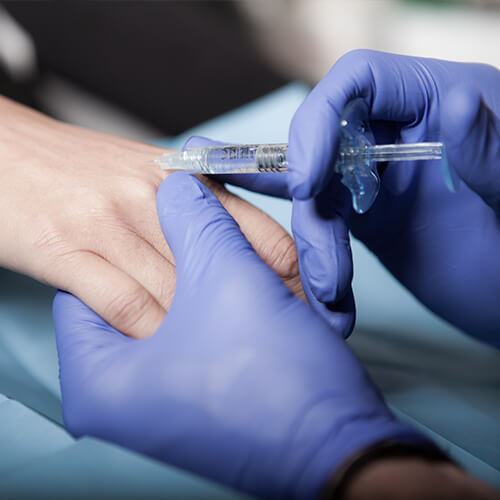 It is often wise and advised to treat your hands, as these can betray your age.
Achieving a hand rejuvenation is thus needed to be harmony with the rest of your body, including your face.
As on the face, hands aging are characterized by two phenomena:
•   Alteration of the texture of the skin, with a skin smoothness, loss of elasticity,
•   An appearance of senescent tasks (brown spots) which are treatable by including repeated peels for a rejuvenation.
Furthermore, the visualization by transparency tendons and veins will become increasingly important over time due to a thinning of the skin and fatty tissue underlying. The correction requires dermo-fillers injections (Radiesse, hyaluronic acid) to densify the skin tissue and also to hydrate the hand.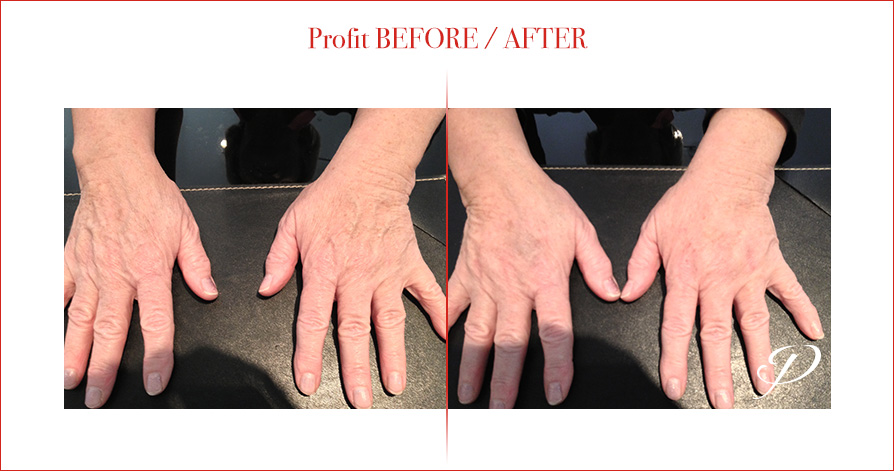 Need information? Do you make an appointment?
Contact us via our form or directly by phone. We will respond as soon as possible.
Office Doctor Patrice Piquemal
13 rue Gambetta
83990 St Tropez
Var, France
Desk : +33 (0)4 94 54 89 04
Cell : +33 (0)6 19 51 08 12
To park in Saint-Tropez: Citadel Avenue, Paul Signac Avenue.
Docteur patrice piquemal
13 Rue Gambetta, 83990 Saint-Tropez
Copyright © 2015 – Doctor Patrice Piquemal
Find us on : 

Instagram
Graphic artist : Jimmy Phan – Webdesigner : Camel Design